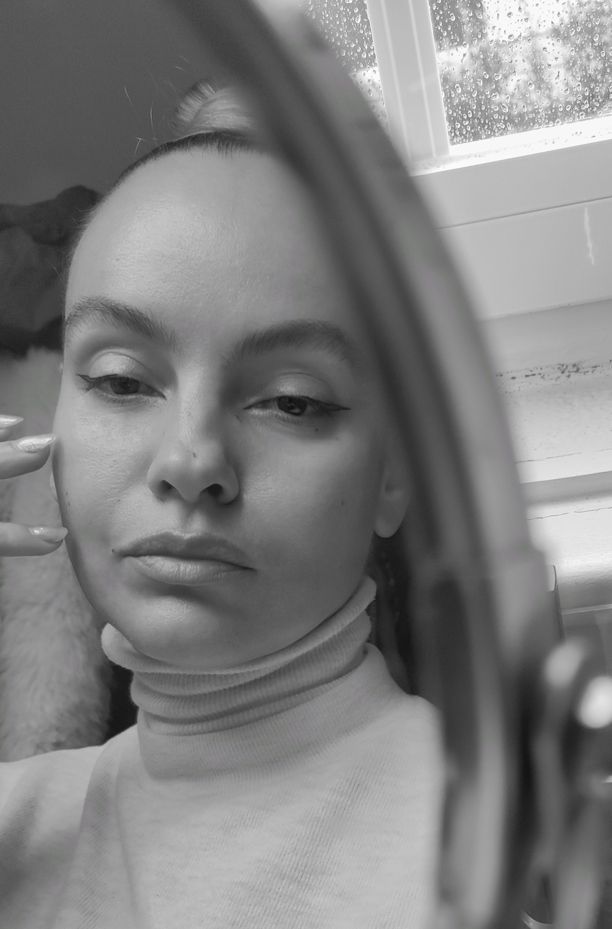 Biography
Sara Menitra is an Award Winning Makeup Artist, with Portuguese descent, who lived in London for 10 years and now divides her time between Lisbon and London.
Sara's work is starting to be recognized for outstanding and exemplary Makeup Design work on her feature Films and especially for:
1. "Last Film Show " Shortlisted for Oscar'23 Nominees and Premiered at Tribeca Film Festival;
2. "Couple in a Hole" with Bafta nomination 2016 in which the lead actress won Best Actor;
3. "Angry Indian Goddesses" The major award winning film with it's premiere at TIFF, where it came second to the Oscar winning "Room" in the People's Choice awards. The film got an incredible standing ovation all over the world and until today her work on this film is a reference in India for the natural makeup designed for all actors.
Sara has a degree in Graphic Design, took drawing classes at the National Society of Beaux Arts and went to Medicine School for one year where she attended Anatomy and Physiology classes. Sara always held a fascination with the human body as an object of study and inspiration. Later on studied Makeup, Hair and Makeup effects in Los Angeles, London, Spain and Portugal.
Sara is often requested advice on skin care and personal beauty makeup especially for black and brown skin tones as this is one of her expertise.
For the past 7 years she now has her own signature Makeup Masterclasses "Show The Beauty Within" where she teaches and talks about Makeup on Black and Asian complexions and the many taboos that exist still in our society."
When working as the Makeup Designer her role is always to create the overall look the Director wishes to achieve for the characters. Sara understands her value as a team member on any project and the importance of adding value to the team, especially when working under the umbrella of a Lead Designer.